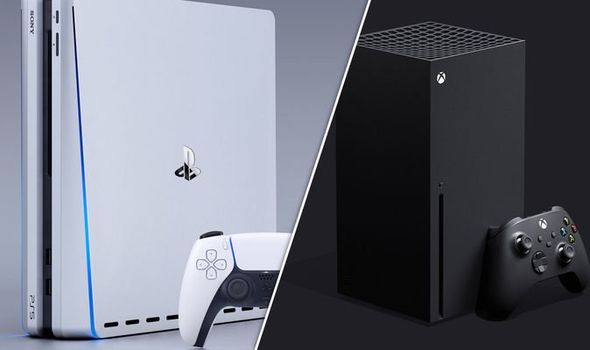 The PS5 and Xbox Series X has got everyone anticipating their release. These two new consoles in the market have sparked debates among the gaming community due to the advance technology they are designed with, especially when compared with the last generation of their kinds. It is a no-brainer that when a new console is released, it comes with a whole lot of new features, technologies and modelling that makes it an upgrade to the former generation. Important questions flying around now are the comparison between these new consoles with their older generation. Power is always the key factor of generational shift when it comes with gadget of various types. It always come in better, bigger and blast performance than the previous generation. Of course, the Sony and Microsoft product are fully packed with better performance and so much more. Here, we will try to contrast and compare the specs, games, and of course the impact of these games on your wallet.
If you would need more details on video games, you should read video games stores reviews.You should visit any trusted review site like the US-reviews to get first hand organic reviews to help guide your buying decisions.
Gamesdealis one such online platform where you can get deals for your games either for your Xbox series or Play station 5.
The PS5 generational shift is compared below.
Central Processing Unit (CPU)
The last generation PlayStation operated on 8x jaguar cores at 1.6GHz while PS5 operates on 8x Zen 2 cores at 3.5GHz (variable frequency), while the Xbox series last generation operated on 8x custom jaguar cores at both 1.75GHz and 2.13GHz, but the new Xbox series flies to a new dimension of 8x Zen 2 cores at 3.8GHz (3.6GHz with SMT)
Graphics Processing Unit (GPU)
PS4 operated on 1.84 TFLOPs, 18 CUs at 800MHz while the new PlayStation 5 operates on an amazing 10.28 TFLOPs, 36 CUs at 2.23GHz (variable frequency). It just gets better, doesn't it? Well the Xbox series X operates on 12 TFLOPs, 52 CUs at 1.825GHz, custom RDNA 2 leaving behind the former Xbox one S and Xbox one X at 1.4 TFLOPs, 12CUs at 914MHz, custom GCN GPU and 6 TFLOPs, 40 CUs at 1.172GHz, custom GCN + Polaris features respectively
Memory and Internal Storage
At 16GB GDDR6/ 256-bit, the memory interface of the PS5 is superb unlike the previous 8GB GDDR5/ 256-bit. The internal storage for the PS5 also increases to custom 825GB SSD, unlike the previous PS4 500GB HDD. Xbox Series X also has a memory run of 16GB GDDR6, unlike its former edition of 12GB GDDR5. Its internal storage goes as far as 1TB custom NVMeb SSD, changing from it's previous 1TB HDD version, and also has an edge with an extension card of 1TB as well, which is just amazing.
Finally, it is worthy of note that it only gets better in design and aesthetics, as more technology is introduced and the vigorous competition continues to brew at each console's generation release. The choice is obviously yours, in getting any generation of these consoles, with guided knowledge.